~ ~ 18th June 2021: Reading Abbey was founded on this date 900 years ago ~ ~

In late 2020 and during 2021 we mark the 900th anniversary of two events. The first is the anniversary of the White Ship disaster of 25th November 1120, in which William Adelin, the only legitimate son and heir of King Henry I was drowned in a shipwreck off the coast of Barfleur in Normandy. Nearly all those on board also perished, many of them heirs to the nobility, with huge consequences for the succession of dynasties in Normandy and England.
The second 900th anniversary is that of the founding by King Henry of the great monastery in our town, Reading Abbey, which took place on 18th June 1121. This was just seven months after the death of his son in the White Ship disaster. As a consequence, the charter for the new Abbey now dedicates it to the salvation of the soul of William Adelin, as well as of the souls of Henry's father, mother, brother and wife. The full text from the charter states that Reading Abbey is founded "for the salvation of my soul and that of King William my father and King William my brother and William my son and Queen Matilda [of Flanders] my mother and Queen Matilda [of Scotland] my wife and all my predecessors and successors".
The Reading Museum website has a blog article about the White Ship disaster. Articles by Friends of Reading Abbey member Iris Hunt can be seen on the Other Websites page, and further information about the disaster can be found by searching on-line.
This website provides information about the history of Reading Abbey at Abbey history. On that page, Professor Brian Kemp's "Introduction to the history of Reading Abbey" gives details about its foundation.
The highlight event of the 900th anniversary celebrations of the founding of Reading Abbey was the Reading Water Fest, which took place across the weekend of 19th and 20th June, organised by Reading Borough Council. The Friends of Reading Abbey were present at Water Fest in the South Transept area of the Abbey ruins. See the Programme and Facebook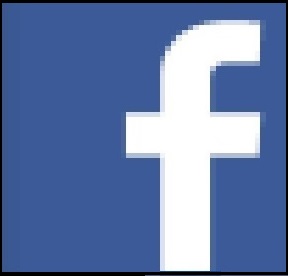 pages for photos and a write-up of the event.

The website Living Reading has published an article and Youtube video about the 900th anniversary.
This getreading/BerkshireLive article "Thomas Becket to Henry VIII: 900 years of Reading Abbey" was published in January to mark the 900th anniversary.
A further getReading article was published on April 29th looking forward to Water Fest.
This 23rd May Bygones article in the Reading Chronicle looks back at the history of the Abbey.
As part of the celebrations of the 900th Anniversary of Reading Abbey, the University of Reading invited church archaeologist Tim Tatton-Brown to present a lecture, held on 28th September 2021 on the archaeology and hidden history of the Abbey site today. Follow this link for lecture and summary videos and links to resources.